Innovation is the critical catalyst to meet sustainability goals and must be driven by a pipeline of cleantech entrepreneurs supported by a robust ecosystem.
Georgia Cleantech Innovation Hub is a non-profit coalition of cleantech ecosystem partners across the state, led by the Greenhouse Accelerator, a non-profit 501(3)c that has been supporting Cleantech entrepreneurs in Georgia for over ten years.  Our purpose is to harness innovation and build a robust pipeline of cleantech startups that drive economic growth, create the jobs of the future, and make significant societal and environmental impacts across all segments of our society.  
CRITICAL FOCUS AREAS TO CATALYZE INNOVATION
Energy & Power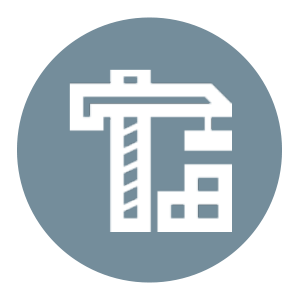 Buildings & Materials
Agtech, Resource & Land Use
Technology & Business Services
Fintech & Financial Services
Transportation, Logistics & Mobility
Smart Cities & Resiliency
Retail & Consumer Goods
THE GEORGIA CLEANTECH INNOVATION HUB'S EFFORTS CENTER AROUND FOUR AREAS OF FOCUS:
Physical Spaces + Connection
Creating the places where cleantech innovators meet, connect and build.
Advisors + Community
Building an accessible, hyperconnected community of Cleantech experts.
Education + Programming
Implementing fit-for-purpose education programs to grow local expertise.
Culture of Collaboration
Fostering an innovative and sustainability-rich culture that's unique to Georgia.
We are currently focused on the initial build out of the Hub, fundraising and partner onboarding, and community development.  We are actively working on our volunteer engagement plan, developing a blog with unique content, and establishing a consolidated calendar of events focused on cleantech innovation in Georgia. To support the growth of our startup communities, we are going to need advisors from a variety of business sectors, mentors and advocates, corporate sponsorship, in-kind and fractional support, and a willingness to learn and grow with our community of cleantech startups. In addition to the personal enrichment of meeting people and organizations dedicated to making our environment cleaner, you will have the opportunity to engage the startups directly to invest in their products and services, and help the Georgia ecosystem thrive.
Join us today, and click the 'Follow Us' link to join our LinkedIn community
By submitting this form, you agree to be added to the Georgia Cleantech Innovation Hub mailing lists, which could include news and announcements and other marketing efforts.